Asterism
Kotachi Asterio wants to help people that can't fight for themselves. However, he isn't some sort of superhero- he can just see things other people can't. During the day, he goes to high school with his best friend, Ophi. At night, the two fight off specters, monsters that lurk in shadows and can harm people.

Sign up for email updates below!
Powered by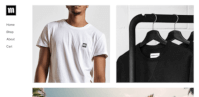 Create your own unique website with customizable templates.